Our approach is to provide maximum value for money to our clients without diluting the overall objective of the business. CICI being a socially responsible corporate, addresses Social & Environmental concerns much in advance to avoid threat to living  beings. Similarly, other issues like health & safety and quality aspects are adequately to sustain in the ever increasing competitive market. 
Business Principals
CICI recognizes that the aim of its corporate mission is to upgrade human living  standards and to contribute to our society a better quality of life.CICI is a responsible partner in our society and will apply all the core values towards its shareholders, customers, employees, suppliers, clients, competitors, governmental agencies and other related parties. CICI is determined to abide towards the highest level of business integrity maintaining, supporting and promoting its legitimate business interest in compliance with the law, the interests of society and the principles of fair competition. CICI continues to provide the finest product and services, to innovate and improve, and to maximize our profits and the potential of our human resource performance. CICI is committed to its environmental  responsibilities. CICI continues to conform to the best practices and standards in order to reduce the adverse impact of its activities and products effecting our environment
Our Health & Safety Policy
Central to our corporate mission statement, we strive to maintain the highest standards of working environment for all our Staff.  We place great importance on accident prevention and we constantly review the Health & Safety at Work (HSW) Program. We encourage all Staff to work toward achieving "zero accident, zero mishap" and we are committed to observing the following management policy.
Our Integrated Management Policy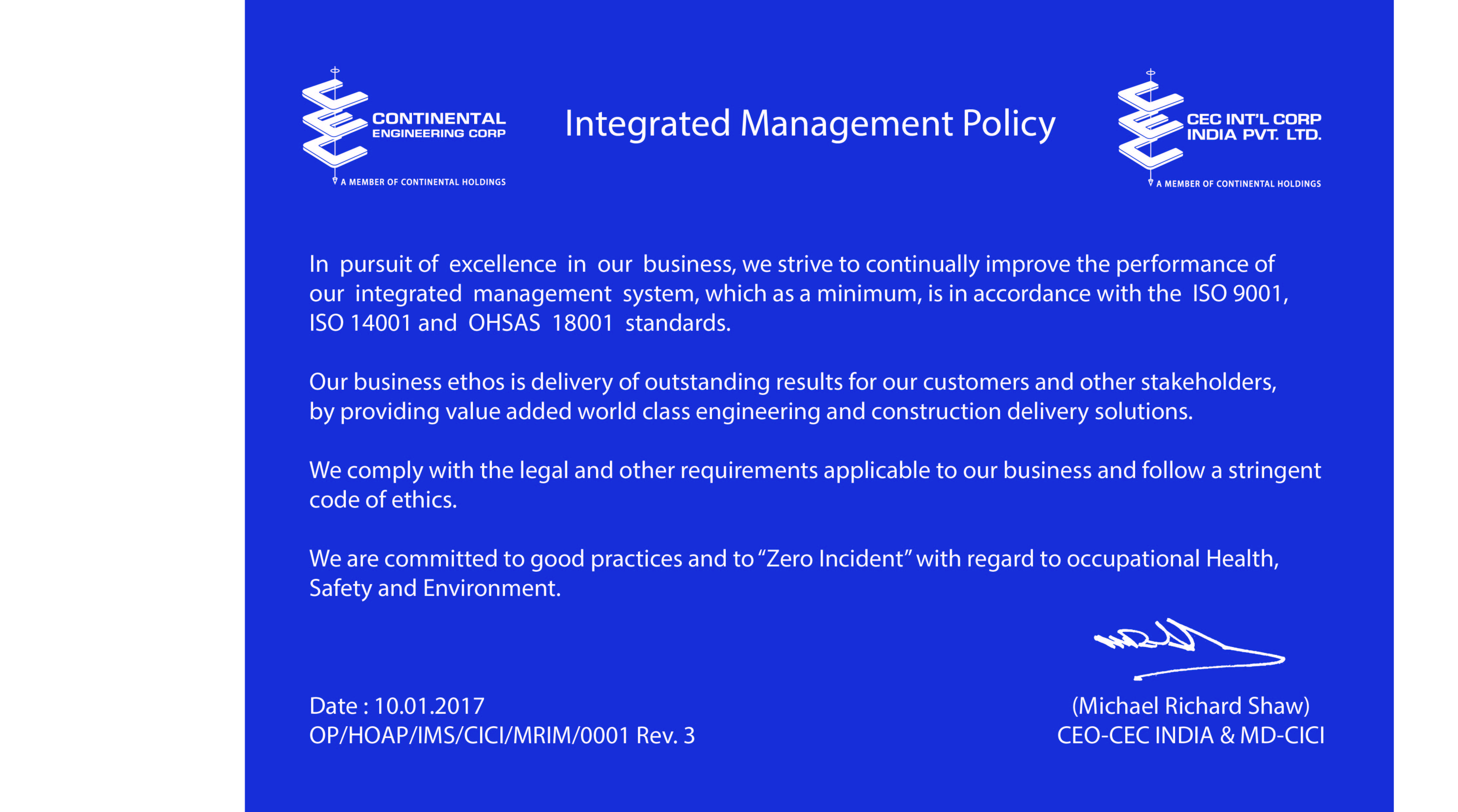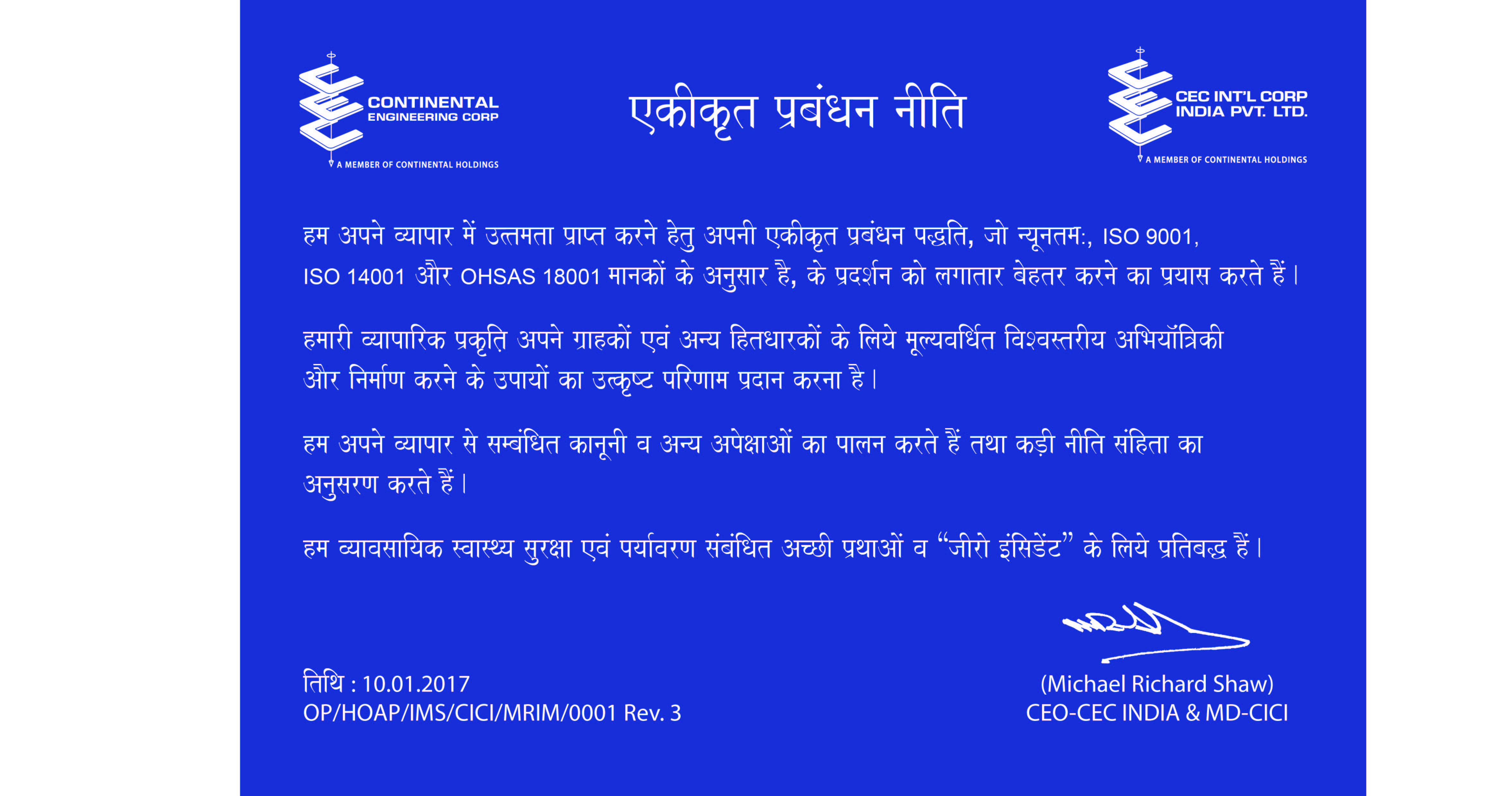 Save
Save