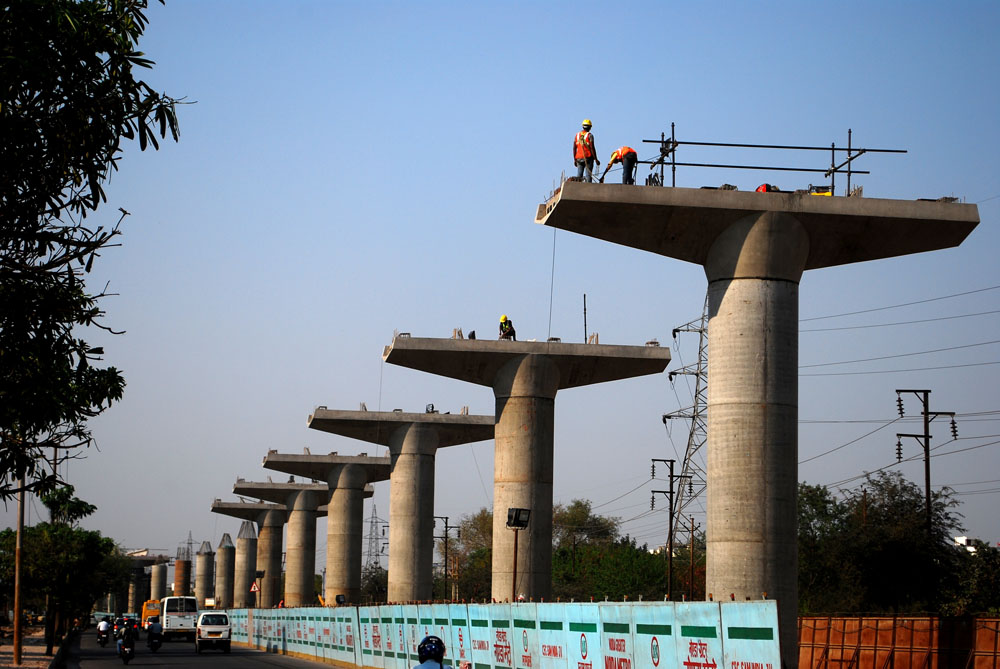 Client: Delhi Metro Rail Corporation Ltd.
Engineer : Tondon Consultant Private Limited
Location: Noida-Greater Noida, India
Commencement Date: 25th May, 2015
Completion Date: 25th May, 2017
Project Name: Part Design and Construction of elevated viaduct and 8 elevated stations viz. Sector 71, Sector 50, Sector 78, Sector 101, Sector 81, Dadari Road, Sector 83, sector 137, including Architectural Finishing works of stations from Chainage (-) 450 m to 9129.8 m of Noida-Greater Noida Metro Project.
Scope Of Work :
Viaduct : 9.579 Km (Design by Contractor except superstructure at Standard span)
Stations : 8 Stations each of 140 m length (Design by DMRC)
Foundations : Pile (1000 mm dia minimum) Design by Contractor
Substructure : Pier (circular pier of minimum dia of 1800mm) / Pre-Cast Pier Cap
Superstructure : U-Girder for Standard span : Design by DMRC U-Girder / I-Girder / Parapet for Special span : Design by Contractor
Joint Venture: A Joint Venture with SAM India with CEC as the Lead Memeber
Save
Save
Save
Save